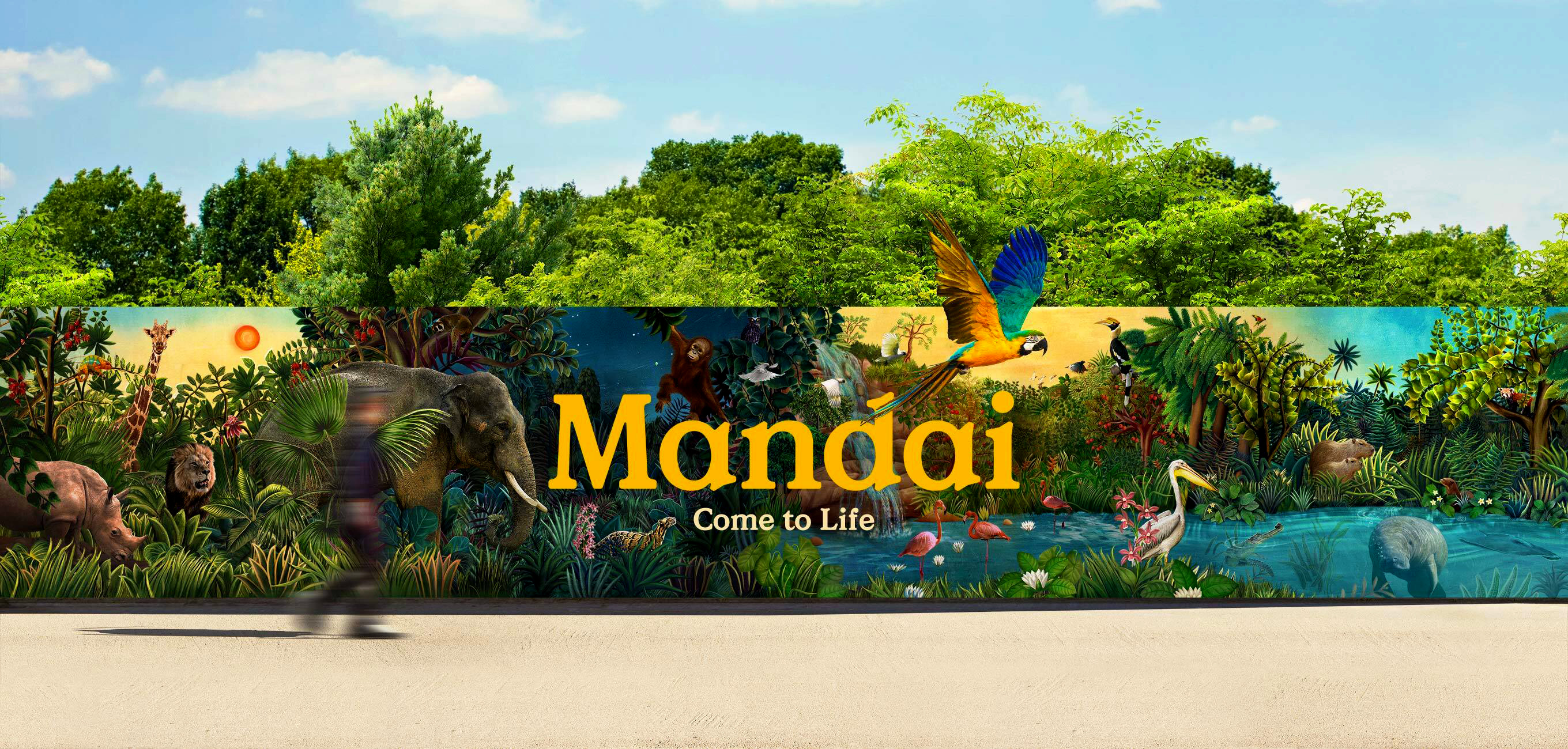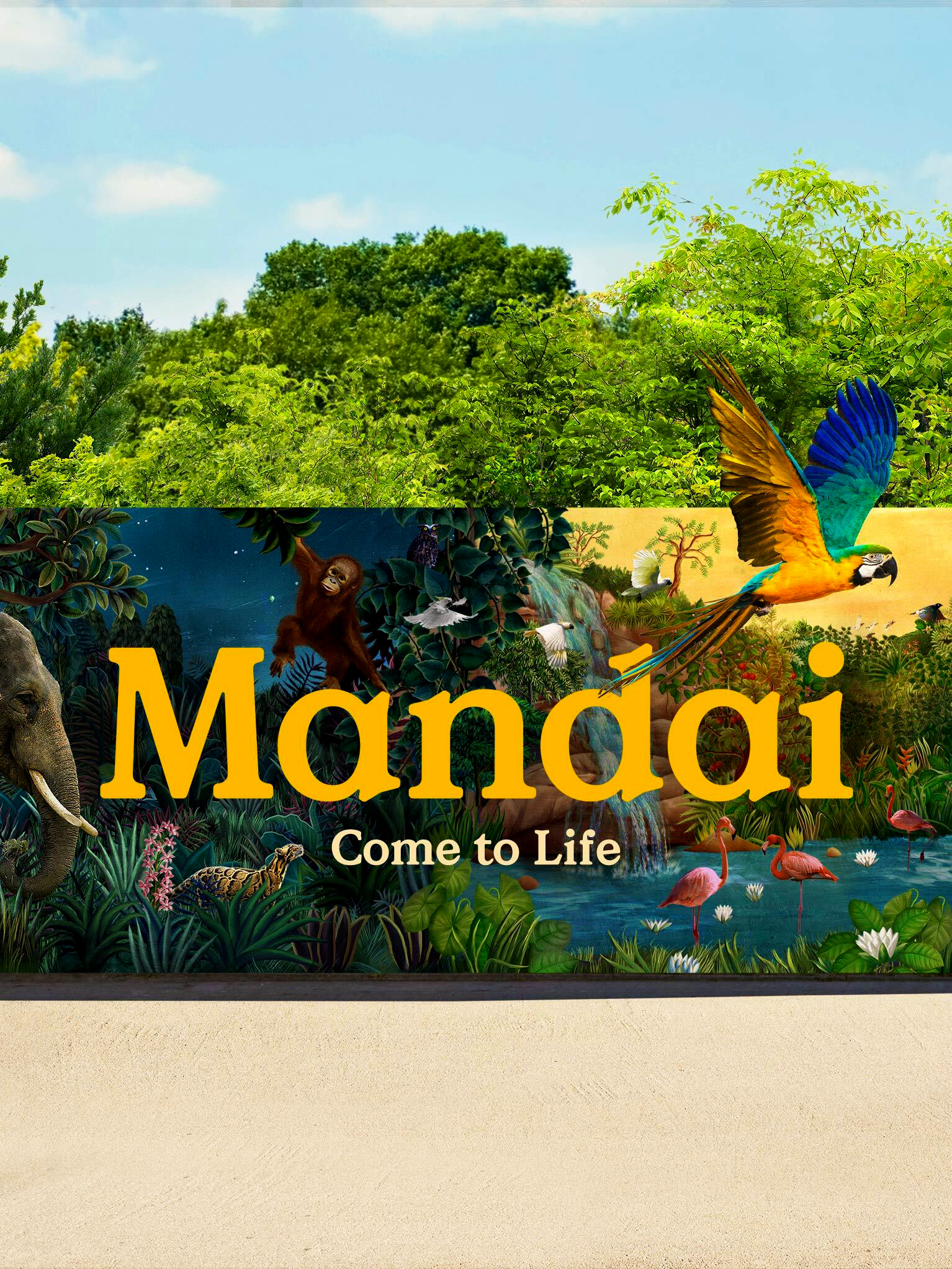 A design playbook for biodiversity
MANDAI
Nature is in crisis. And yet, so little is done because biodiversity has a branding problem. The result – while there is widespread awareness of the problems, they're seen as too demanding or inaccessible to solve.
It is in this climate that Mandai embarked on a transformative project that would evolve them from one of the most respected zoos in the world, to a 300-acre reserve that encompasses five wildlife parks, an eco-resort, a nature foundation, and much more. Critically, they didn't just need a brand that would cater to the breadth of their offerings, but one that also would amplify their position as a global champion for biodiversity.
Our response is a comprehensive brand system rooted in a simple, yet urgent, exhortation – Come to life. Making biodiversity accessible to all, the line is not just an invitation to be revived in nature, it is a rallying cry for all of humanity to come to life and act for biodiversity.
Designing for Biodiversity
We rebuilt the brand from the ground up, with a new design playbook for biodiversity. Where every decision from organisational change to typography and tone-of-voice was guided by a simple rule – the understanding that wildlife, humans, and nature are simply equal. Placing human and animal on equal footing, we transform the way we see the life all around us.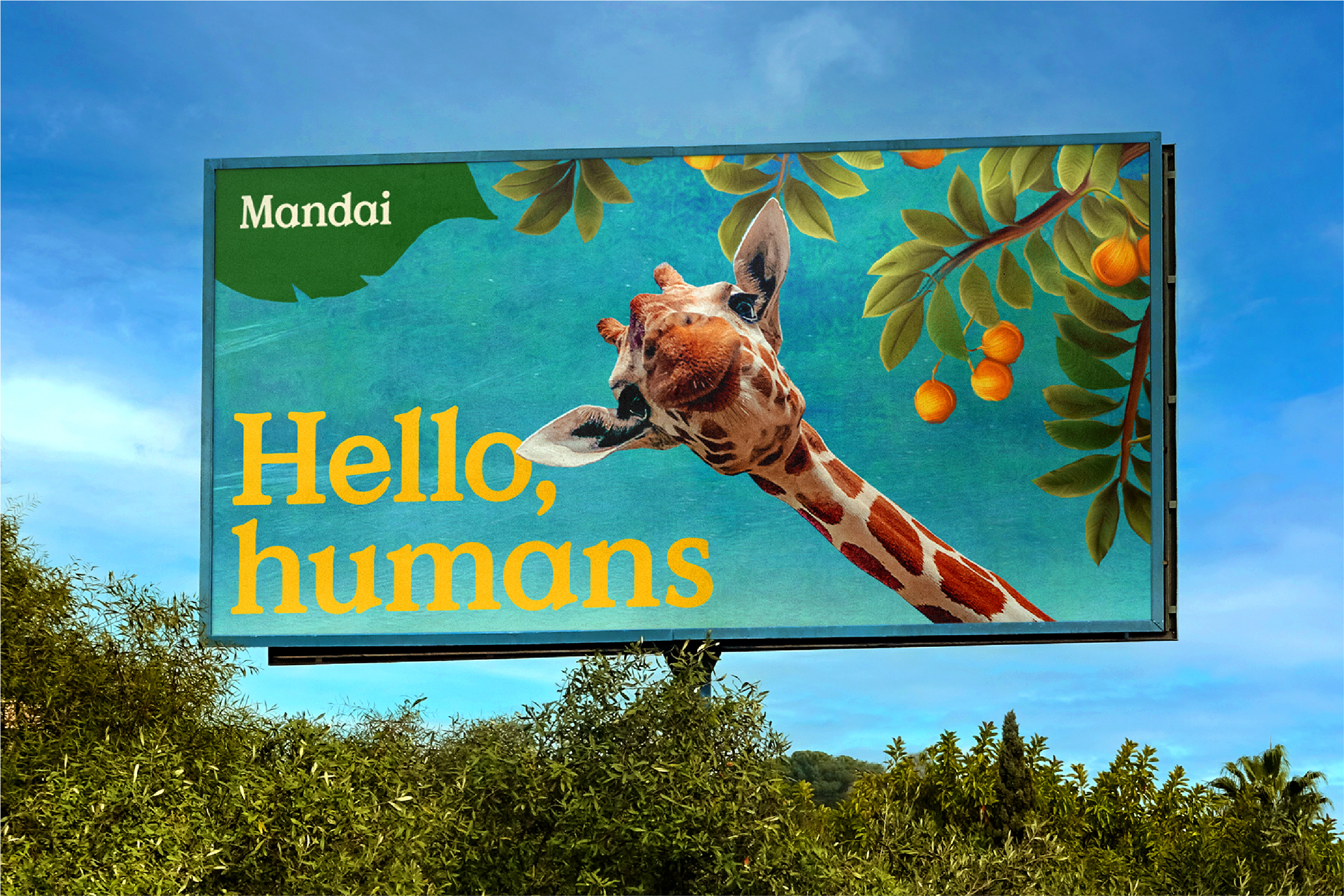 Our brand system was inspired by Mandai itself. As a pioneer of the open zoo concept, where cageless habitats create the most naturalistic environment for both wildlife and humans, Mandai has long been renowned for its immersive beauty. Built on the idea of coming closer to nature, everything in our brand system draws you towards Mandai's captivating world – from colours and photography, to a tropical frame composed of three graphic leaves. Drawn from native flora, the graphic device beckons you to peer through the foliage of Mandai's unique equatorial jungle to discover the wonders of wildlife and beyond.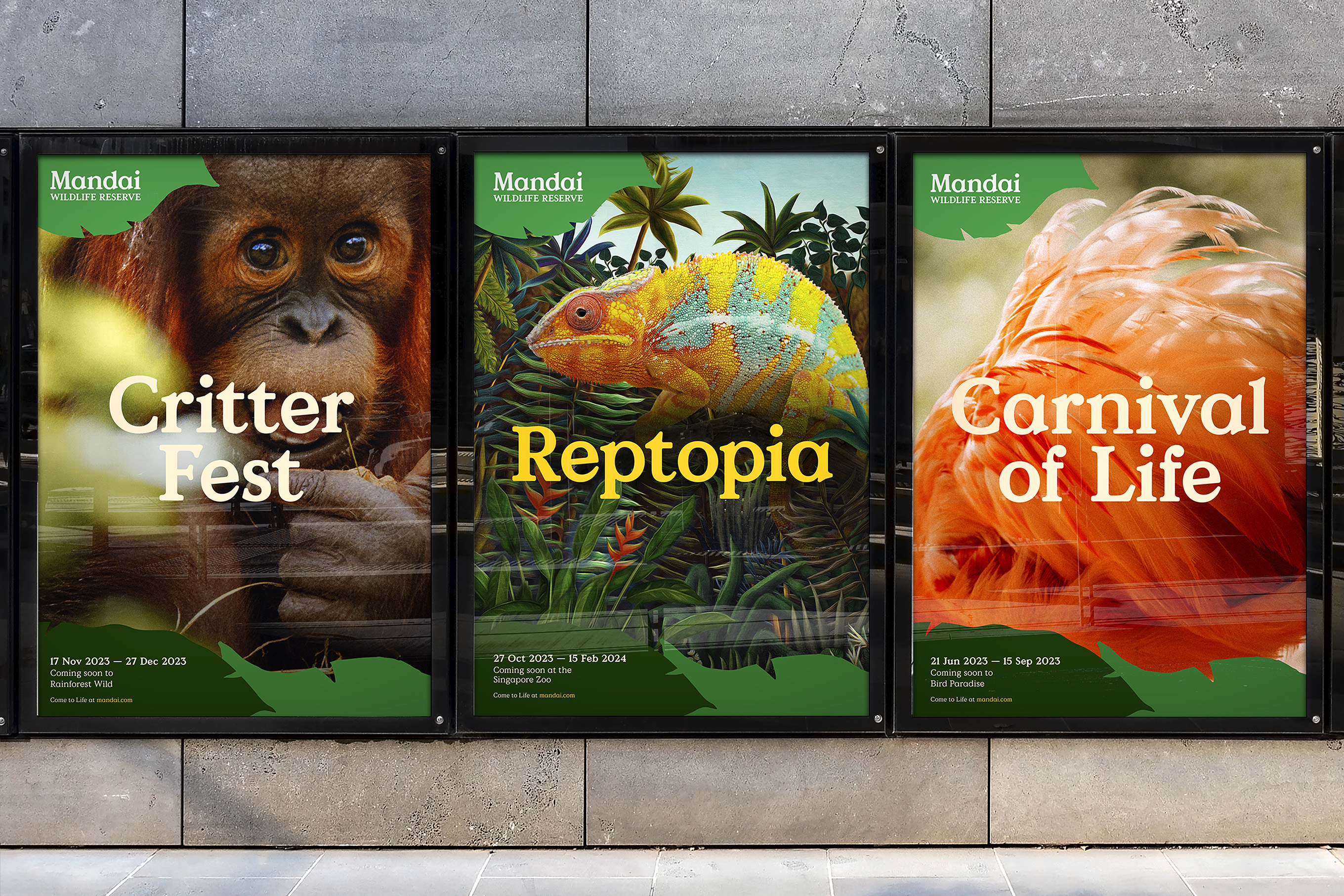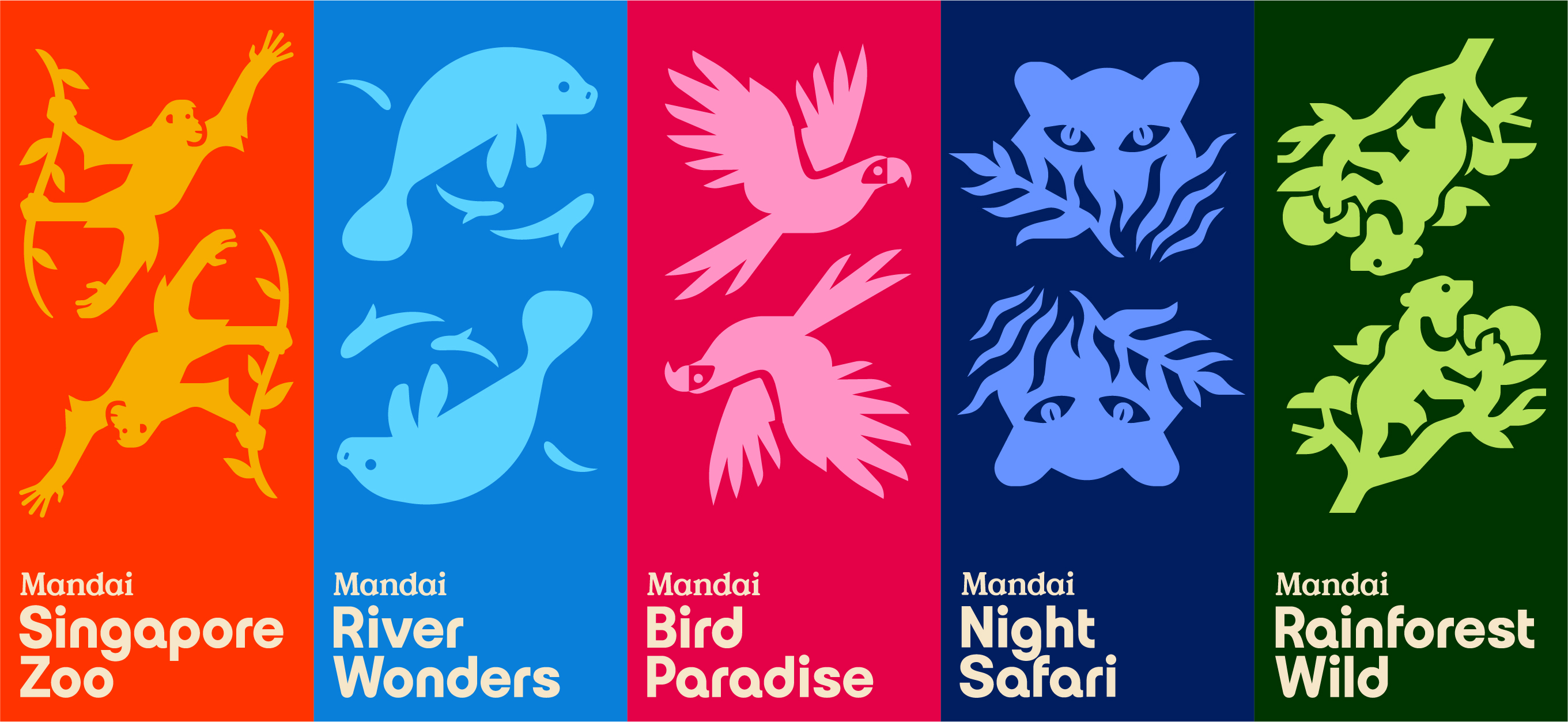 Inspired by Nature
For Mandai's five flagship wildlife parks, we devised a new visual architecture that foregrounds nature and the rich heritage of the zoos. Our logotypes hark back to a well-loved, Bauhaus-inspired iteration of the Singapore Zoo logo. In collaboration with the illustration studio Always With Honor, we also co-developed characterful logomarks that capture the natural energy of wildlife in a timelessly uplifting style that readily adapts to Mandai's future needs.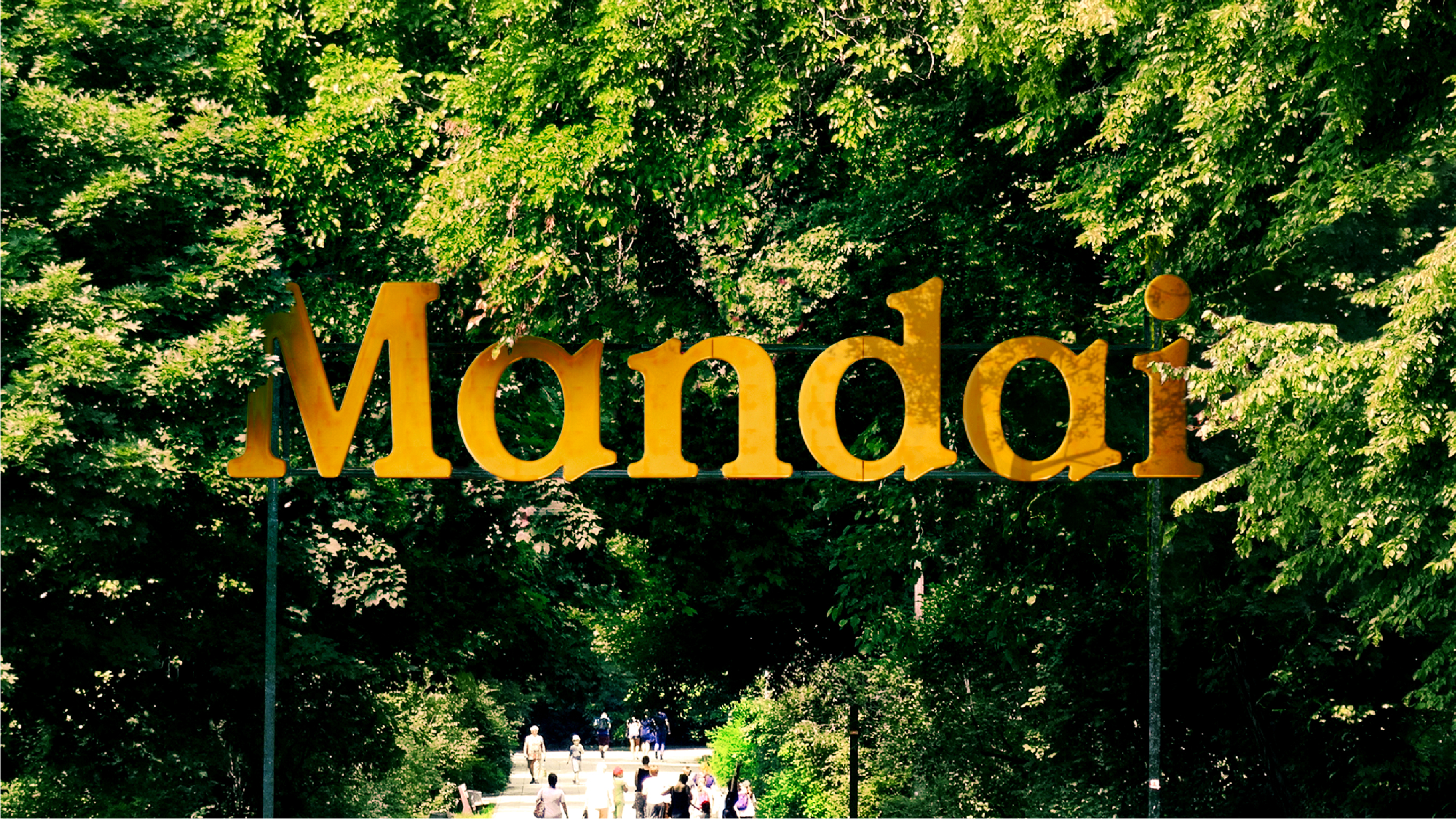 A Voice for All
To give Mandai a consistent voice that ties all its entities together, we commissioned a customised typeface from Colophon Foundry. A contemporary typeface that has a welcoming appeal, Mandai Value Serif combines warmth and openness with a classic sensibility that befits a zoological institution of Mandai's calibre and level of commitment.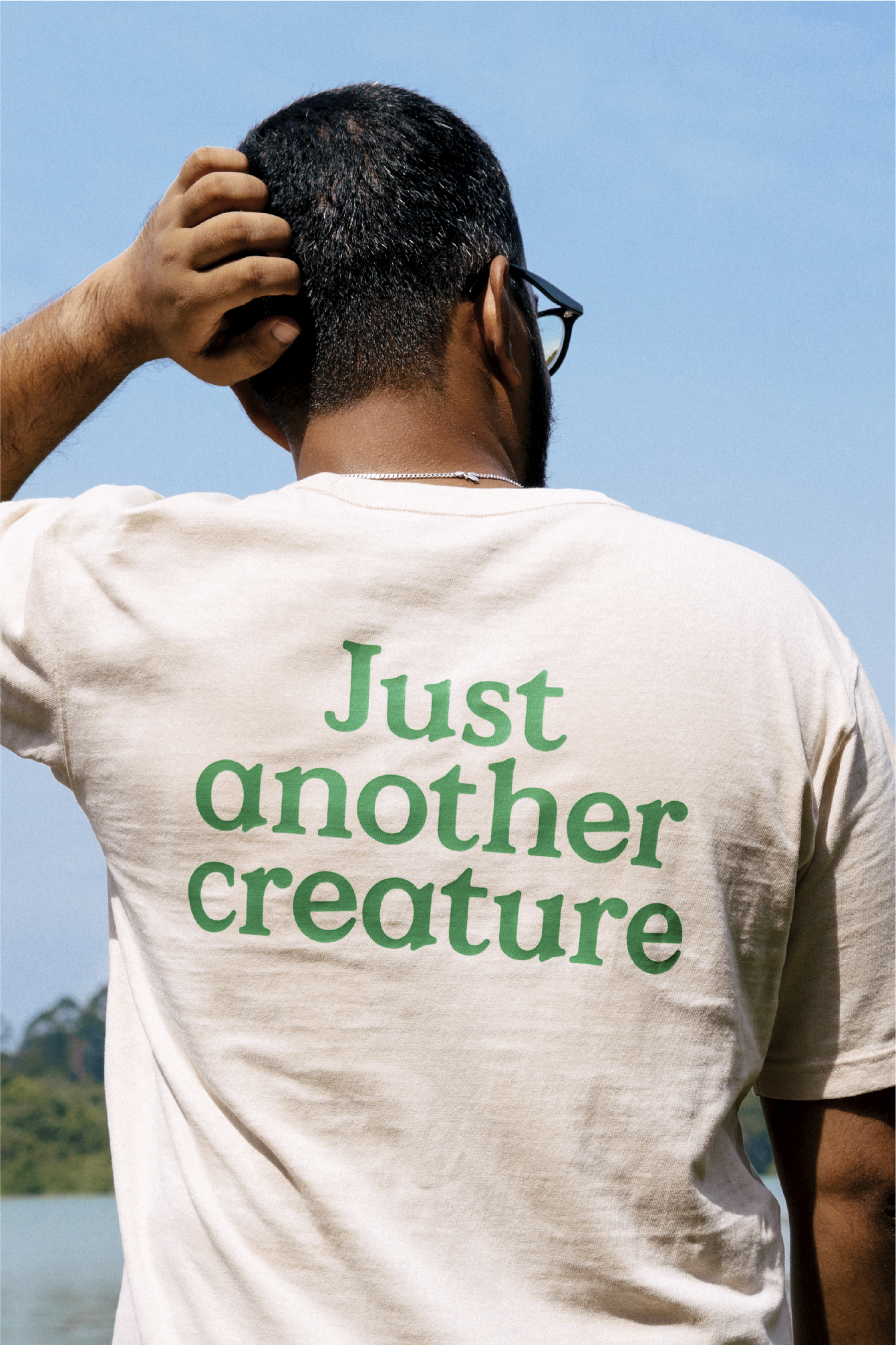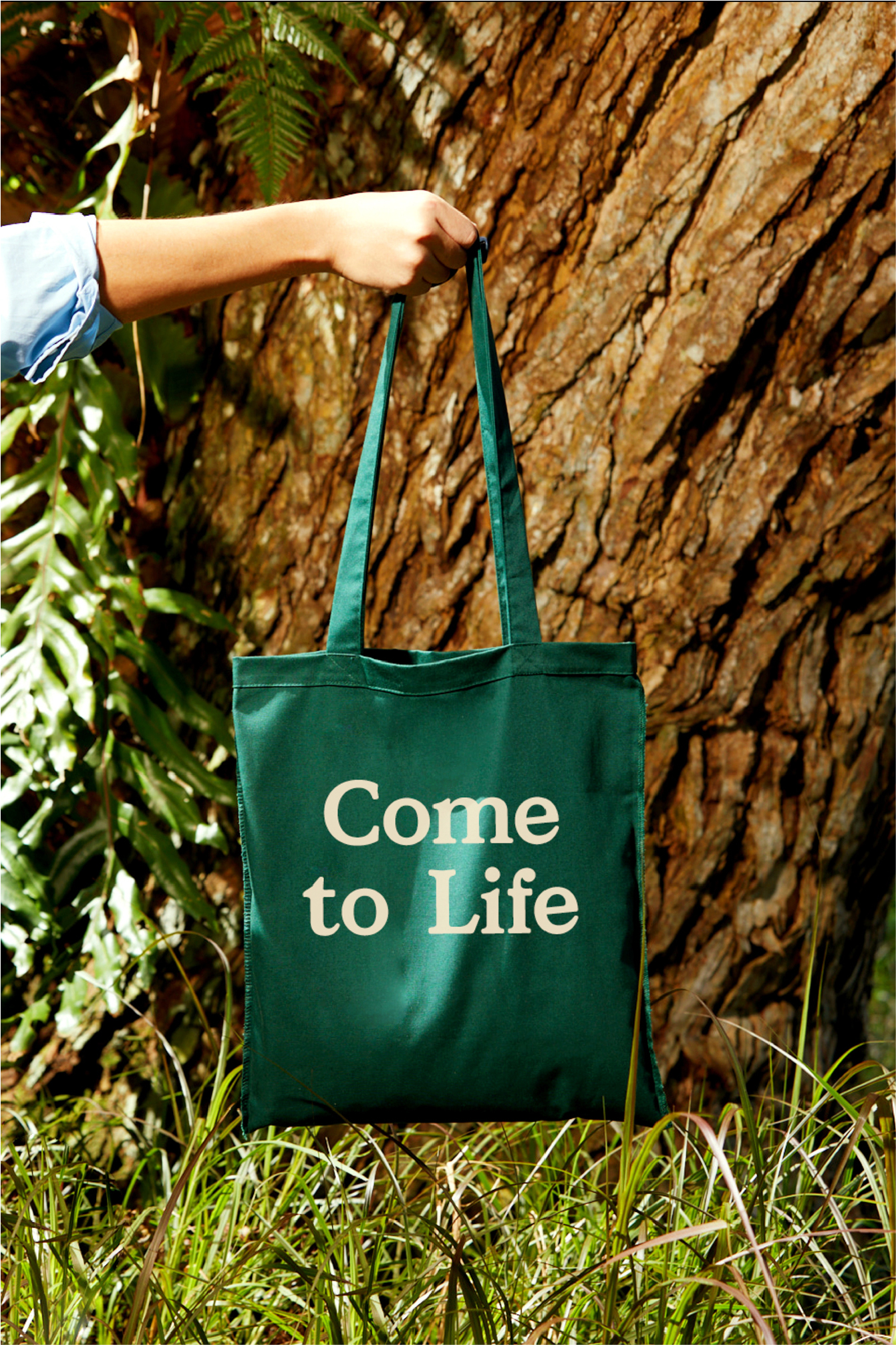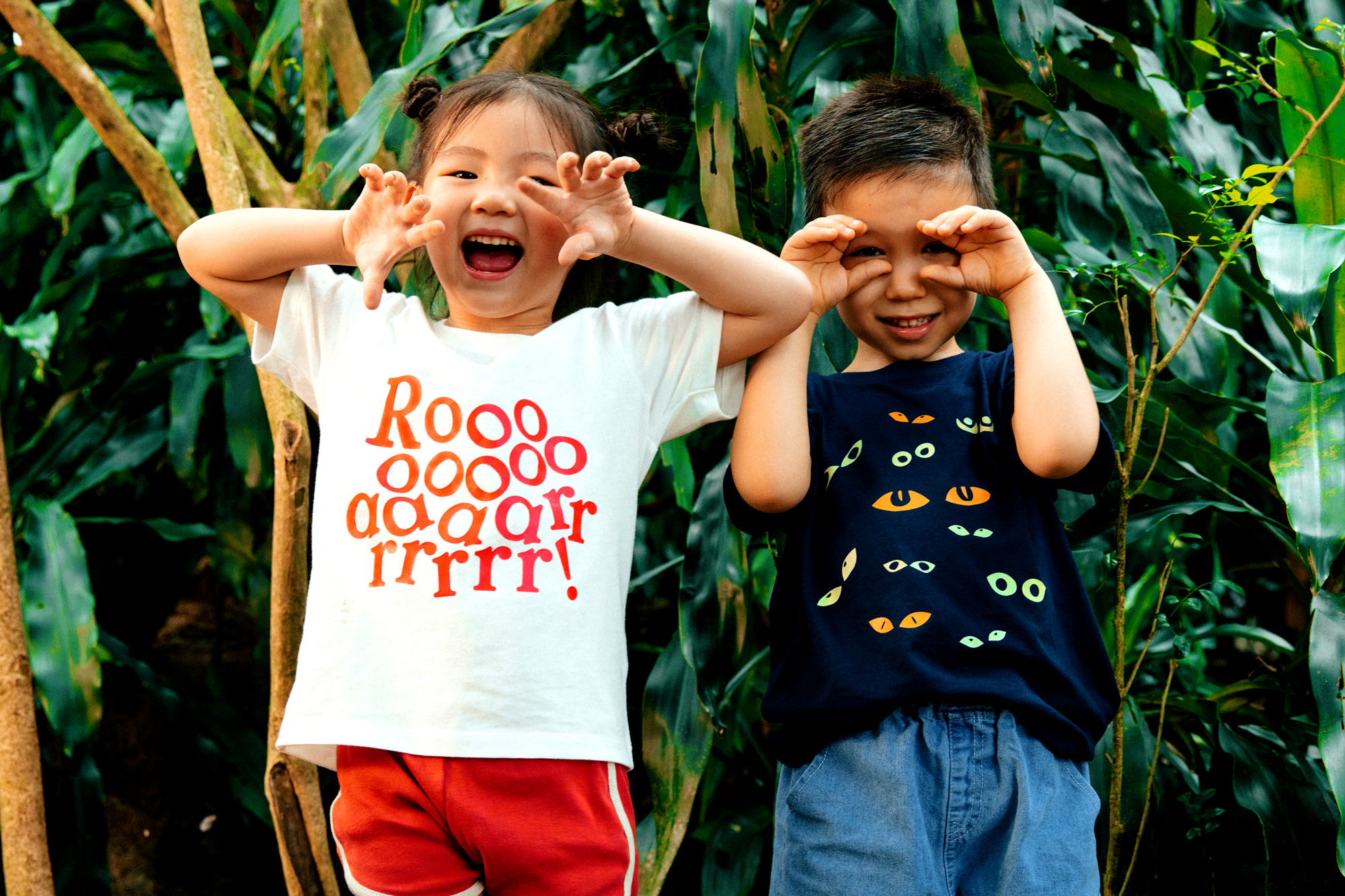 A Living Tapestry
For fifty years, Mandai's unique rainforest setting has captivated its visitors. To capture the lush, tropical beauty of Mandai's natural environment, we worked closely with the reserve's horticultural and live sciences team, and the Bali-based illustrator Stevie Anderson to create a library of over 800 individual illustrated and photographic elements depicting the flora and fauna of Mandai. These elements can come together in vibrant, panoramic vistas of nature and wildlife, or further adapted to a variety of visual applications for each park.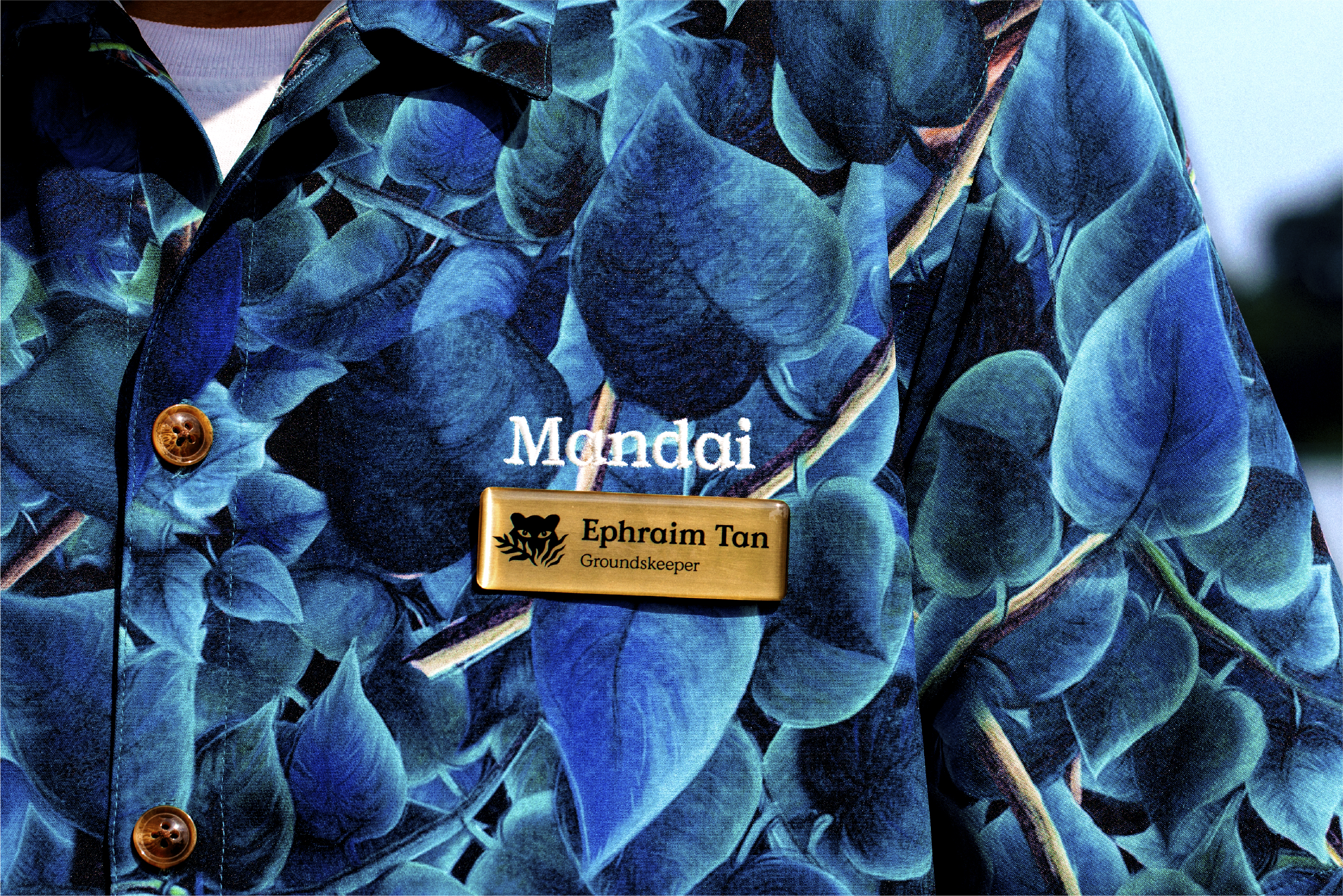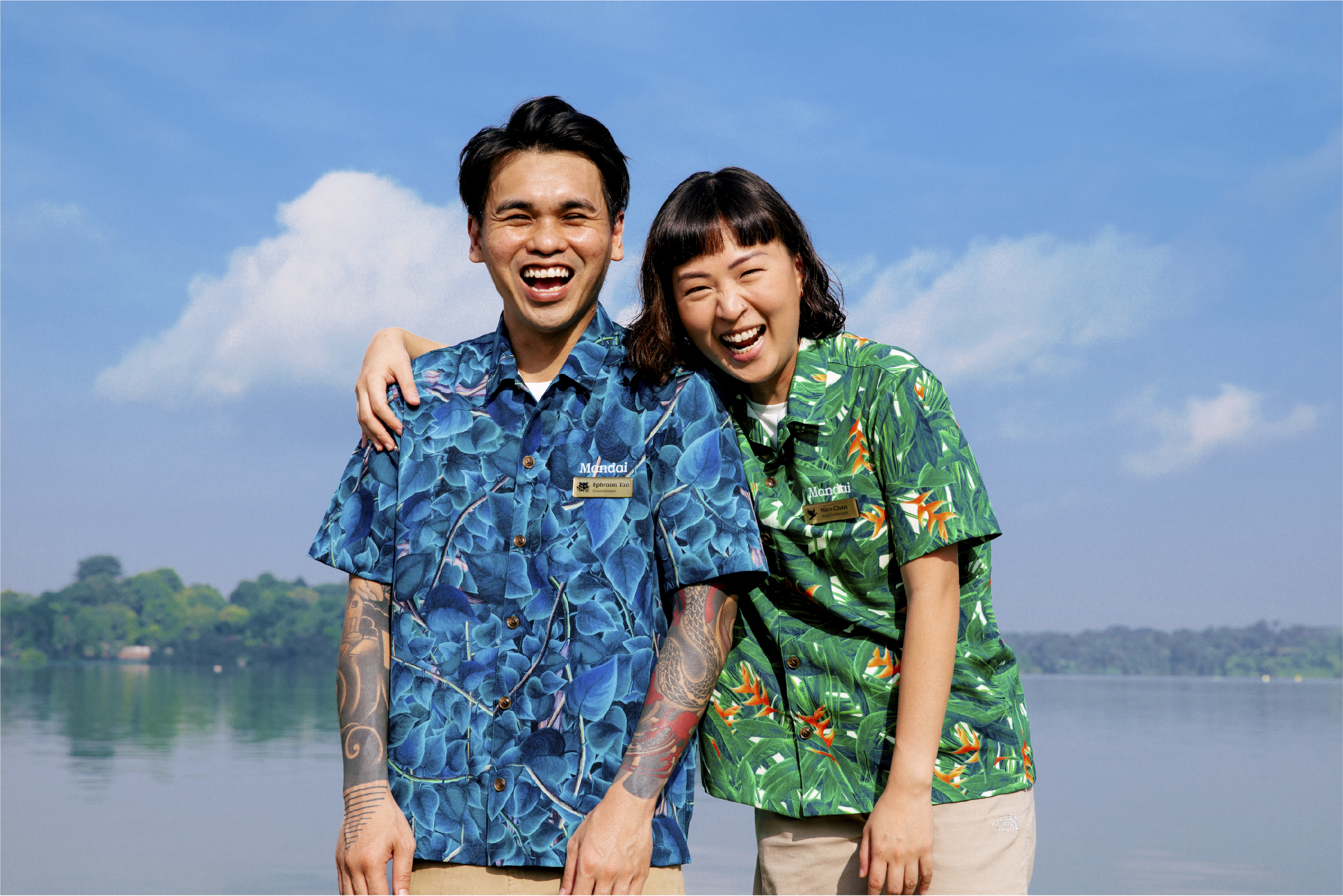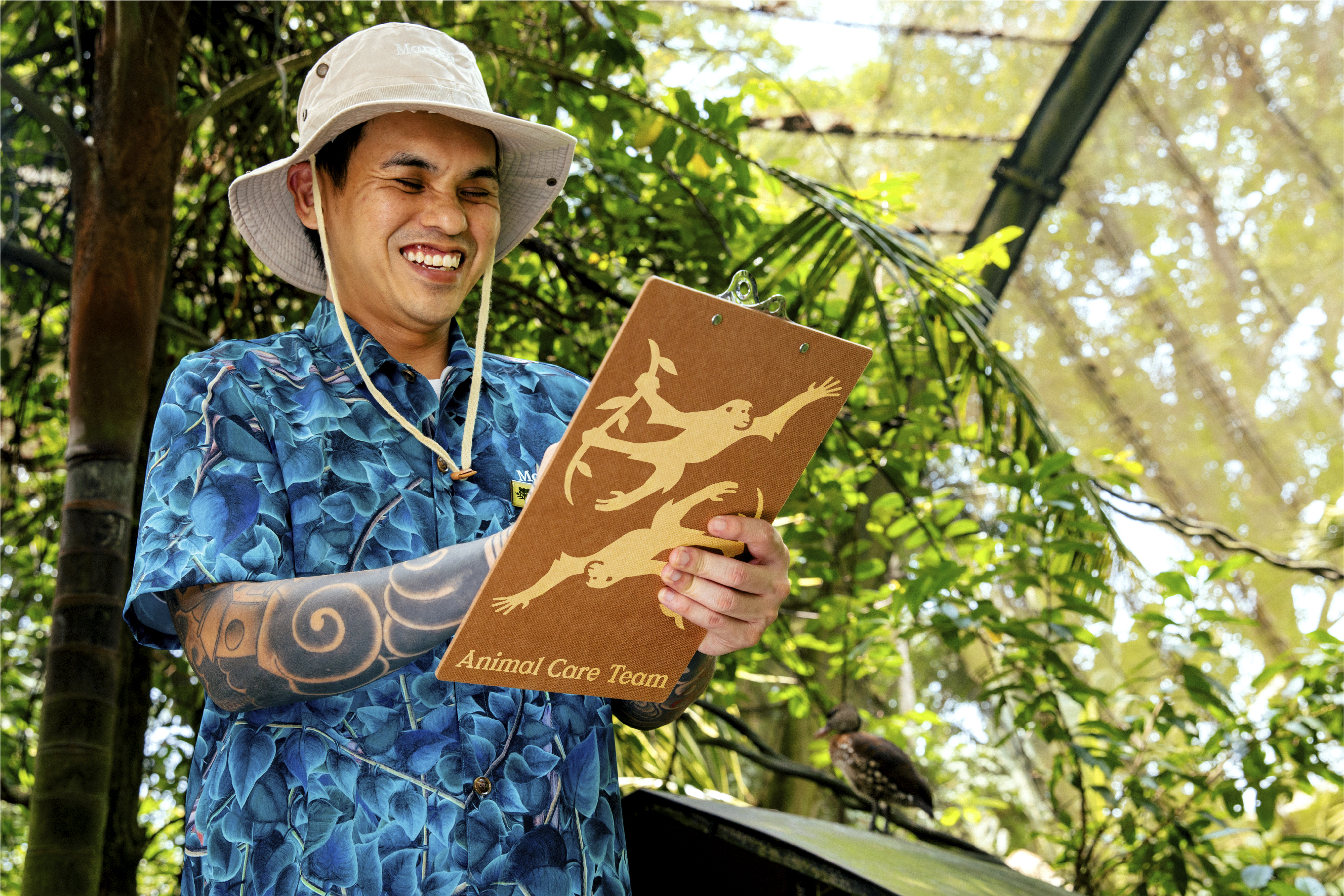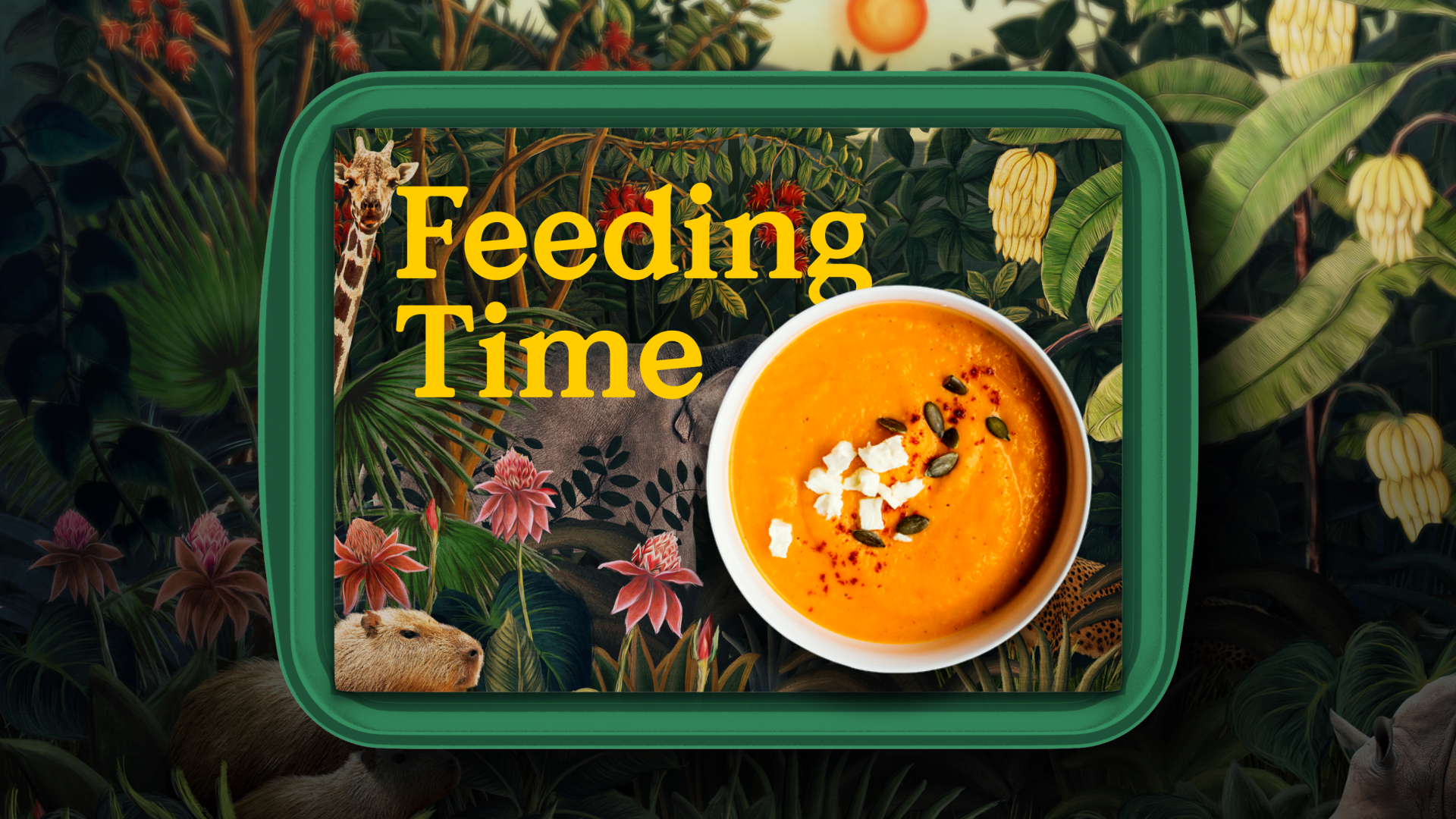 Reframing Conservation
Mandai's singular place in the cultural landscape means it is able to draw an overwhelmed, disengaged population back to nature through delightful, eye-opening wildlife and nature experiences. The new design playbook for biodiversity upholds this spirit by breathing life into the visual language of conservation. This shift in perspective reframes conservation as an everyday way of life that benefits us all – human and animal alike. Not daunting, burdensome, or too scary to overcome, but joyful, powerful, and hopeful for our shared future.